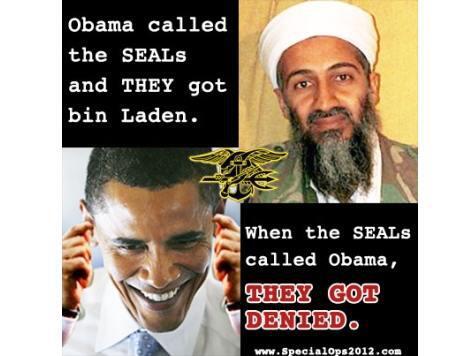 Senator Lindsey Graham spoke with Greta Van Susteren of Fox News, last night about Benghazi  and the importance of finding out the truth about what happened there. Graham said there should be bipartisan support for finding out what happened to these brave people, and why the story told by Washington was so wrong.
MSNBC's Andrea Mitchell interviewed Rep. Jason Chaffetz (R-UT) about tomorrow's  Benghazi hearing.
She pushed the Accountability Review Boards version of events in Benghazi, on Sept. 11, 2012 but Chaffetz countered,  "the ARB report is really questionable".
"Do you want to call Pickering and Mullen and others involved in that process and ask them why they didn't pursue those leads?" Mitchell asked
Chaffetz answered that they have  invited them to "chat" since the ARB was released.
"They've refused every outreach we've made to chat with them – sit around a table, ask and  pepper them with questions, they just refuse to do it. We'd do it in a bipartisan way – they just refuse to do it," he said.
Chairman of the Oversight and Reform Committee, Darrell Issa was a guest on Megyn Kelly's Fox Show, this afternoon…
Chairman Issa takes to Fox News to discuss the expected testimony of three State Department whistle-blowers who will be testifying at Wednesdays Oversight hearing.
SEE ALSO:
CNS News:  State Won't Say Who Told Clinton on 9/11/12 Benghazi was Being Justified 'As Response to Inflammatory Material Posted on Internet':
Yet in the 10:00 p.m. hour Washington, D.C. time on Sept. 11, Secretary of State Hillary Clinton issued a written "Statement on the Attack in Benghazi" that said: "Some have sought to justify this vicious behavior as a response to inflammatory material posted on the internet. The United States deplores any intentional effort to denigrate the religious belief of others."

That statement–which also said that an unnamed State Department officer (later revealed to be Information Management Officer Sean Smith) had been killed–was released while what was in fact a series of terrorist attacks was still unfolding in Benhazi. In the course those attacks, which lasted more than seven and a half hours, four Americans were killed, including Smith and Amb. Chris Stevens (who died at the U.S. State Department's mission) and Woods and Doherty (who died at the CIA Annex).

At Monday's briefing, CNSNews.com asked: "That statement was put out before former Navy SEALs Glen Doherty and Tyrone Woods died in Benghazi. Who specifically told Hillary Clinton that there were some people blaming this on inflammatory response to–inflammatory material on the internet? Where did she get that idea at 10 p.m. on September 11th?"

Ventrell responded: "Look, these are issues that have been looked at in great detail, that have been answered in great detail to the Congress, to the American people, and you're asking about something that is many months prior. And we've been very clear, and the ARB has looked at all of these issues and done so in great detail."
The Washington Times: GAFFNEY: Moment of truth on Benghazi:
The dam seems to be breaking on the nearly eight-month-long cover-up concerning the deadly jihadist attack on Americans and their facilities in Benghazi, Libya.

Here are some reasons to believe the moment of truth — or, more accurately, the moment for truth — is finally arriving: The House Committee on Oversight and Government Reform is scheduled to hold a potentially explosive hearing Wednesday. The Weekly Standard has obtained an official timeline showing White House and State Department skullduggery with respect to the administration's very first briefing to Congress that suggests a deliberate effort to mislead the public and its elected representatives.

In addition, there are now indications that despite reported intimidation by the Obama administration — long-silenced witnesses are determined to reveal what they know. At the instigation of Rep. Frank R. Wolf, Virginia Republican, and with encouragement from more than 700 special operations veterans and family members of those lost in Benghazi, some 135 legislators in the House of Representatives and three U.S. senators are calling for a special investigatory committee. (To join the appeal for such a select committee with full subpoena powers, visit EndtheCoverup.com.)

To be sure, Team Obama seems as determined as ever to defy efforts to ferret out the truth about Benghazi. In this, they have been aided by the failure of Congress to date to mount a single, concerted investigation of what led up to, happened during and took place after the attack.
The Daily Caller: What difference does it make whether Hillary Clinton lied about Benghazi?
Well, that depends. Does she want to be President of the United States?

Quite a lot of news about Benghazi today. First, Vince Coglianese reports:

As the Sept. 11, 2012 attack on the U.S. consulate and CIA annex in Benghazi, Libya raged on for more than seven hours, a team of U.S. special forces in Tripoli was blocked from flying in to attempt a rescue, according to a top American diplomat who was in the region.

In previously secret testimony given by Gregory Hicks — the deputy chief of mission at the U.S. Embassy in Libya — to congressional investigators last month, Hicks revealed two possible courses of action that could have saved American lives that night: allowing U.S. special forces to enter Benghazi and flying a fast-moving U.S. military aircraft over the scene of the attacks…
CBS News:  Issa: "No question" Clinton's circle involved in Benghazi "cover-up":
There's "no question" someone from Hillary Clinton's circle – if not the former secretary of state herself – was involved in the "cover-up" of any missteps by the administration following an attack on a U.S. consulate last Sept. 11 in Benghazi, Libya, House Oversight and Government Reform Committee Chairman Darrell Issa, R-Calif., told CBS News on Monday.

"If Hillary Clinton is not responsible for the before, during and after mistakes… it's somebody close," Issa told CBS News correspondent Nancy Cordes on Monday. "There certainly are plenty of people close to the former secretary who knew, and apparently were part of the problem."

Ahead of a hearing on Benghazi in Issa's committee this week, Fox News reportedthat Mark I. Thompson, the deputy coordinator for operations in the State Department's counterterrorism bureau, will testify that Clinton attempted to cut out the bureau from communications about the attack. Such charges would likely cripple not only Clinton's pristine record as secretary, but also the chance that she'll decide to launch a presidential bid in 2016.
The fast-tracking of Nakoula's jailing was highly irregular. Among other things, I'd like to see the Congressional investigators get Nakoula's prosecutor, Assistant U.S. Attorney Robert Dugdale — and perhaps his boss, U.S. Attorney André Birotte Jr. — under oath about communications from the White House or the Justice Department regarding this case.

Because what it's looking like is that Nakoula was targeted and jailed so as to provide a scapegoat/villain in a politically motivated cover story that the White House knew was false. If that's the case, it's extremely serious indeed, and in some ways more significant than whatever lapses and screwups took place in Benghazi. I'd also be interested in hearing from Nakoula's attorney, Steven Seiden, about any threats made by the government to secure a plea deal.

If there's an impeachable offense anywhere in the Benghazi affair — and at this point, I'm not saying there is — it's more likely in what happened with Nakoula than in the problems abroad, which by all appearances are simple incompetence, rather than something culpable. Railroading someone in to jail to support a political story, on the other hand, is an abuse of power and a breach of trust.
Ace of Spades HQ:  Who Could've Given the Stand-Down Order in Benghazi?
The answer isn't as obvious as you might think. Or, rather, it's exactly as obvious as you think, but the left will of course attempt to claim that any number of persons might have given this order and we'll never know who they were so oh well let's move on to something else.

In fact, as Kerry Pickett reports, a source tells her only the president or someone directly conveying his order could give such an instruction.
More from Insty:
A reader emails:

We have known for a long time – and the MSM is going to have to finally reckon with the fact – that the "video" narrative was a fraud, a political construct to cover ass, protect campaign talking points, and misdirect accountability for the four deaths in Benghazi. The Susan Rice spectacle has been pounded on over and over, and rightfully so, but there's one nuance that needs to be shoved repeatedly into Hilary Clinton's face:
Hilary pushed the fraudulent video narrative while standing over the caskets of Ambassador Stevens and the other three murdered Americans.

The optics on this alone should haunt her for the rest of her sad, pathetic, cravenly political life. I've transcribed her comments, and also have a link to the full, unedited video of the memorial service below.

Clinton comments occur from 16:25-17:45

"This has been a difficult week for the State Department and for our country. We've seen the heavy assault on our post in Benghazi that took the lives of those brave men. We've seen rage and violence directed at American embassies over an awful internet video that we had nothing do to with. It's hard for the American people to make sense of that, because it is senseless, and it is totally unacceptable. The people of Egypt, Libya, Yemen and Tunisia, did not trade the tyranny of a dictator for the tyranny of a mob. Reasonable people and responsible leaders in these countries in these countries need to do everything they can to restore security and hold accountable those behind these violent acts. And we will, under the president's leadership, keep taking steps to protect our personnel around the world."
The Daily Caller: Brit Hume: 'No way' for Hillary Clinton to escape responsibility for Benghazi [VIDEO]
Hume, speaking on Tuesday's broadcast of "America Live," said there is no feasible way for her to escape any responsibility since she had to be involved in the crafting of the talking points that came out after the attack that resulted in the deaths of four Americans, including then-U.S. Ambassador J. Christopher Stevens.

"There's really no way for her to escape responsibility for this if this testimony does what we all expect now that it will do," Hume said. "Of course, over the years in Washington I've seen many a hype hearing fail to live up to expectations. But if it does live up, there's no way I think she can escape this. I think she recognized from the start that this was trouble. I don't think it was an accident that Susan Rice, the U.N. ambassador, who was kind of an unusual choice, was the person who went out on the Sunday shows to recite those talking points. I think then-Secretary Clinton knew that the talking points were shaky."
Linked by Doug Ross, thanks!